Satsuma is Joining Forces with Alchemy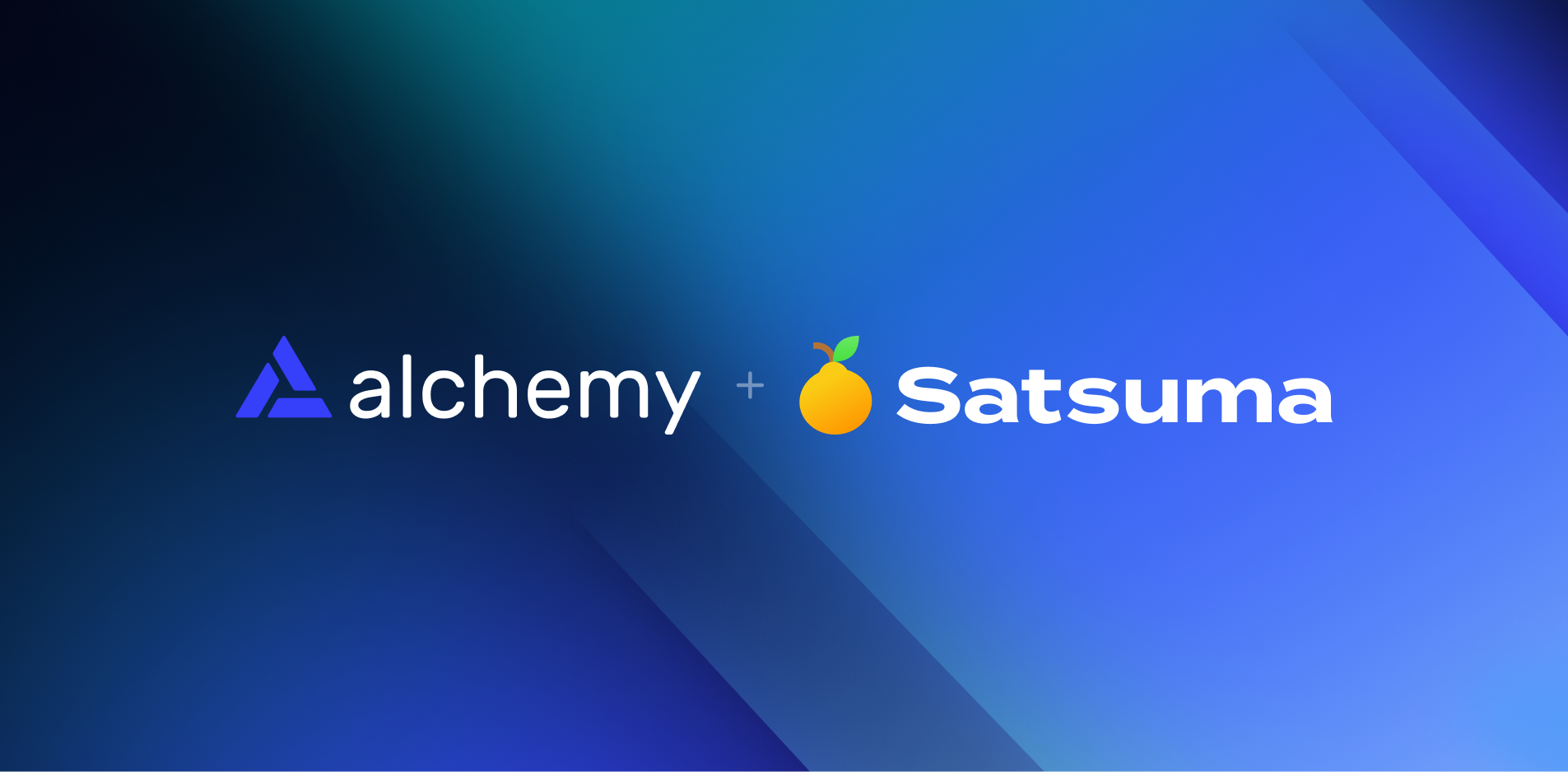 When Dan and I started Satsuma to further blockchain indexing tools, we knew that web3 moved fast. However, we didn't realize this type of announcement would come so soon.
Today, we're announcing that Satsuma has been acquired by Alchemy, the leading web3 developer platform. Our product will be merged into Alchemy's full suite of products under "Alchemy Subgraphs."
What does this mean for existing customers?
The short answer is that we'll continue to operate per usual and supercharge our service with Alchemy's resources! Web3 developers interested in Alchemy Subgraphs can get started here.
The team is excited to tap into Alchemy's customer distribution and accelerate our impact on the web3 ecosystem. With Alchemy's backing, we can vertically integrate and spend more time on higher-level indexing tools. It's also clear that the Alchemy team shares the hustle and scrappiness we've valued at Satsuma.
To our customers and partners: Dan and I are incredibly grateful for your trust. We wake up every day excited about the part we play in powering your products.
To our investors, supporters, and team: thank you for taking a bet on us and your continued help along the way.
To any existing Alchemy customer or web3 developer using subgraphs: sign up here or drop us a note to get early access to Alchemy Subgraphs.
Onwards! 🍊